OUR TRADE-MARK EXPERTISE
Trade-mark practice is not our job. It's our passion!
Why register your trade-mark(s) ?
Trade-marks are part of the company's intellectual property assets.  Effective trade-mark protection and portfolio management significantly lever the company's global value and show it to be a reliable potential business partner.
---
Trade-mark practice is a specific expertise of the registered trade-mark agent.
Founded in 1995, ID® TRADEMARK is a consulting firm specializing in trade-mark protection, portfolio management and valorization in Canada and internationally.
The in-depth expertise of its founder, Isabelle Deshaies, is the fruit of almost 30 years of experience and continuing professional training, including 10 years of practice in major intellectual property firms and private enterprises of Montreal.
At ID® TRADEMARK, our clients appreciate the judicious advice and know-how of Ms. Deshaies. It is immediately obvious that she is a true master in her field. Lawyers and trade-mark agents regularly call upon her to take advantage of her vast expertise.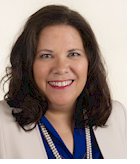 Ms. Deshaies is a registered trade-mark agent with the Canadian Intellectual Property Office (CIPO) and representative before the International Bureau of the World Intellectual Property Office for international trade-mark registrations.
She is a member of the Regroupement des praticiens du droit des marques (RPM), of the Intellectual Property Institute of Canada (IPIC), of the International Trademark Association (INTA) and of the Canadian wing of the International Association for the Protection of Intellectual Property (AIPPI).
---
Contact us at 514 454-5300 or toll-free at 1 844 454-5300 for an exploratory consultation.