T

HE ID® TRADEMARK ADVANTAGE
We believe in the success of specialized services of quality, based on professionalism, rigour and expertise.
Founded in 1995, ID® TRADEMARK is a consulting firm specialized in trade-marks and intellectual property, and strategist in trade-mark protection and exploitation, in Canada and the world. The in-depth expertise of its founder, Isabelle Deshaies, is the fruit of more than 20 years of experience and continuing professional training, including 10 years of practice in major intellectual property firms and private enterprises in Montreal.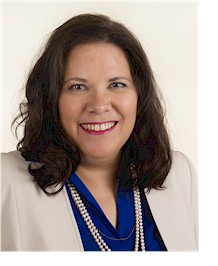 At ID® TRADEMARK, our clients appreciate the judicious advice and know-how of Ms. Deshaies. It is immediately obvious that she is a true master in her field. Lawyers and trade-mark agents regularly call on her to take advantage of her vast experience.
Ms. Deshaies is a registered trade-mark agent with the Canadian Intellectual Property Office (CIPO). She is a member of the Regroupement des praticiens du droit des marques (RPM), a highly active informal association in Quebec grouping practitioners of trade-mark law, which helps participants to advance and update their professional knowledge. Ms. Deshaies is also a member of the Intellectual Property Institute of Canada (IPIC) and of the Canadian wing of the International Association for the Protection of Industrial Property (or AIPPI, its acronym from the French).
Our know-how will open your eyes to new opportunities.
Contact us at 450-446-5300 or at 514-454-5300 for an exploratory consultation.